PRESS RELEASE FOR IMMEDIATE RELEASE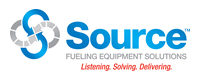 Addison, IL – August 15, 2013 –  Source™ North America Corporation, the largest fueling equipment distributor in North America, is proud to announce that it will be exhibiting at the upcoming 2013 Pacific Oil Conference (POC). The show, which has been a premier West Coast oil industry networking and educational event since 1959, will be held from September 3-5 in Los Angeles, CA.
Exhibiting in Booth #301, Source will have a strong presence throughout the entire show, where a number of key company personnel will be in attendance. In addition, with the recently announced acquisition of California-based Commercial Petroleum Equipment (CPE), Source hopes to further show contractors and industry professionals on the West Coast that it is committed to providing close service and support to the California petroleum marketplace.
"With CPE publicly becoming part of the Source family in early July, it's been an extremely exciting time for us, especially on the West Coast. CPE's proven tradition of customer-focused business is something that we've admired for quite some time, and that's a tradition we're looking to continue immediately and well into the future," said Glen Corkill, President and CEO of Source. "When we were presented with the opportunity to attend POC so soon after the acquisition, we knew it was something we had to do in order to continue to grow our presence and commitment in the California market. We definitely look forward to meeting each and every attendee that stops by Source's booth, strengthening old bonds as well as create new ones during the entirety of the conference."
For more information on Source™, please call (800) 572-5578, or visit www.sourcena.com.
Source™ North America Corporation was founded in 1979 and specializes in providing equipment, parts and materials for the construction and maintenance of gas stations, convenience stores and petroleum & chemical handling facilities. Today, the company has 13 facilities with more than 300,000 square feet of warehouse space across the country, anchored by its central warehouse in suburban Chicago. You can find more information at www.sourcena.com.
---
Media Contact:
Darren Wight
Media Representative
513-280-0047 or dwight@deanhouston.com
Sales Contact:
Joe O'Brien, VP Marketing
Source North America
800-572-5578 or jobrien@sourcena.com