Wayne Fueling Systems Products
The DFS Anthem UX™ platform is the first retail fuel platform that gives customers a highly personalized, inviting experience.
By offering customers an engaging, interactive experience, the Anthem UX platform enhances customer loyalty and increases repeat business. The platform greets customers and guides them through a seamless series of prompts and options. Each customer interaction is maximized through highly targeted advertising and promotions.
In addition to the advanced user experience, the platform delivers operational reliability. The Anthem UX is built to perform in the harshest outdoor environments with a display that is designed to operate across a wide temperature range. A groundbreaking Dark Mode reduces nighttime eye strain while lowering energy consumption.
Ask your Source representative about the availability of retrofit kits for select dispenser models.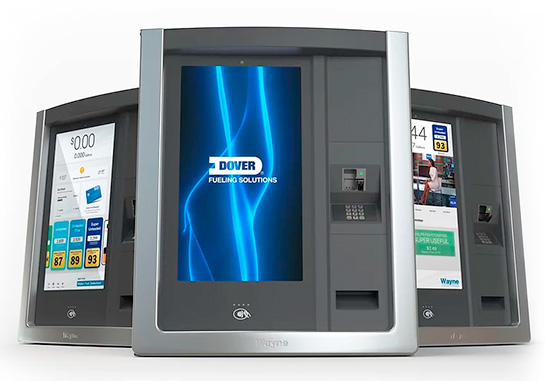 Learn More
Other Advanced Retail Dispenser Equipment from Wayne Fueling Systems
Plus Private & Fleet Fueling Dispenser Equipment
Regional restrictions may apply for some retail equipment.
Request Information About Wayne Fueling Systems