PRESS RELEASE FOR IMMEDIATE RELEASE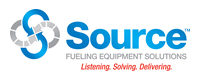 Addison, IL – February 13, 2014 –  Source™ North America Corporation, the largest petroleum equipment distributor in North America, is proud to announce Gary Devlin has joined the company as Channel Sales Director. In his role, Devlin will be responsible for heading up the NCR Radiant sales efforts.
Devlin brings his 33-year veteran credentials in fueling industry sales to Source North America Corporation, the industry's central source for fueling equipment solutions. With experience in computer hardware, software, and communications technology and solutions, Devlin has been focused the last 23 years on sales and marketing roles in the convenience and petroleum industry, including POS, store automation, retail fuel, commercial fleet fueling and enterprise applications.
"I'm very excited to be a part of the Source team and have the opportunity to head up the NCR channel sales efforts for the NCR Radiant POS solution, which I feel is the most complete, powerful, and respected retail solution in the convenience industry," said Devlin. "I'm especially eager to be able to offer it to our segment of the c-store space."
Devlin's previous work experience includes a wealth of knowledge at several levels throughout the petroleum marketing industry. From major oil and large convenience chains to petroleum marketers, smaller chains and the petroleum equipment distribution channel, Devlin brings a rich level of understanding to the Source Channel Sales Director role.
NCR Radiant petroleum and convenience solutions offer fast, secure transactions inside and outside at the pump and simple, intuitive interfaces that allow employees to ramp up with very little training. These solutions offer store associates at the point of sale station or shoppers via self-checkout or mobile functionality to ring food, merchandise, and fuel purchases all in one transaction. NCR's fuel controller features rugged, solid-state construction, as well as the ability to process fuel transactions independently of the store point-of-sale or site server. Both of these features serve to maximize system uptime and speed of service.
To reach Gary Devlin, please call (855) 221-4886, or email gdevlin@sourcena.com. For more information on Source™, please call (800) 572-5578, or visit  www.sourcena.com.
Source™ North America Corporation was founded in 1979 and specializes in providing equipment, parts and materials for the construction and maintenance of gas stations, convenience stores and petroleum & chemical handling facilities. Today, the company has 13 facilities with more than 300,000 square feet of warehouse space across the country, anchored by its central warehouse in suburban Chicago. You can find more information at www.sourcena.com.
---
Media Contact:
Darren Wight
Media Representative
513-280-0047 or dwight@deanhouston.com
Sales Contact:
Joe O'Brien, VP Marketing
Source North America
800-572-5578 or jobrien@sourcena.com